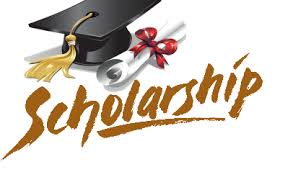 This year I am proud to announce three scholarship opportunities for high school students from Dundee Township.
Dundee Township Supervisor Township of Illinois
PLEASE MAIL YOUR COMPLETED APPLICATION, POSTMARKED NO LATER THAT MARCH 1, 2020.
TOI will be awarding seven $2,000 scholarships in 2020

Must be a resident of Illinois.

Must be graduating Illinois high school senior with a minimum GPA of 3.00 on a 4.00 scale

Must plan to attend a university/college in Illinois.

Must submit a 500-word essay on The Role of Township Government in Today's Society and in the Future




that will include information gained from an interview with an elected township official.  Dundee Township Supervisor is Trish Glees and she can be reached at 847-428-8092 x 1 or trishg@dundeetownship.org
Dundee Township Rotary 
The Dundee Township Rotary Club is sponsoring several scholarships for general studies and for vocational or technical school/certifications.  In addition, the Dundee Township Rotary Club will send applications for District 6440 Rotary Vocational Scholarships.  Students may apply for both the Dundee Township Rotary Club Vocational Scholarships and the District 6440 Rotary Vocational Scholarships.
ALL APPLICATIONS ARE DUE BY FEBRUARY 28, 2020.
You must be a resident of Dundee Township.
2020 Scholarship Application – This scholarship can be used towards pursuing a degree at a 4-year college or university.
 2020 Vocational Scholarship Application – A vocational scholarship can be used toward pursuing a certification or degree at a community college, vocation or tech school (i.e. HVAC, Welding, Truck Driving, Auto Repair, Mechanic, Integrated Systems Technology, Maintenance Technology, Cosmetology, Culinary, Massage Therapy, etc.)
Women in Business of Northern Kane County Chamber of Commerce 2020
Scholarships are awarded to High School Seniors and College students affiliated with the NKC Chamber or residing in the NKCC market area.
The number and dollar amount of scholarships awarded is related to our fundraising total each year. In June of 2019, six scholarships of $1,000 each were awarded.
Students must apply for scholarships through the web portal. The selection process takes into consideration academic achievement, school activities, faculty appraisal, community service, work experience, family situation and a written statement of goals and aspirations. Click on the Student & Parents tab above for application instructions.
If you are a student looking for our Dollars for Scholars chapter scholarships, you're in the right place! Just click "Student and Parent Login" to begin filling out your student profile — not only will you find and apply for our scholarships that way, you'll also discover scholarships from across the Scholarship America network that you may be eligible for. You'll also find valuable financial aid, college success, internship and career resources, so get started today!
ALL APPLICATIONS ARE DUE BY MARCH 9, 2020.