My Goals as Dundee Township Supervisor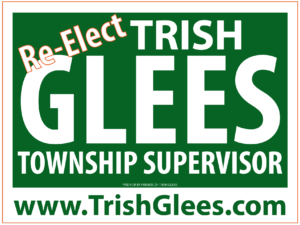 As your Dundee Township Supervisor my goals are to continue to:
Re-Create the Intergovernmental Agreements between the Township and Road and Bridge.
Continue to expand on existing Intergovernmental Agreements with the villages.
Continue and improve upon shared resources for all Township departments and the Road and Bridge department, which will reduce taxpayer cost without reducing services.
Continue to protect and restore all of the Township's Open Space properties.
Continue to expand upon Open Space programs giving residents a better understanding of the nature around us.
Continue to build, educate and provide services those challenged by mental, emotional and physical illness, through the 708 Mental Health Board.
Provide the required programs of General and Emergency Assistance for all that are in crisis, as dictated by the Illinois State Constitution.
Continue to increase Transit opportunities in the Township, which includes working with Regional Transit Authority and Pace to ensure that all of the Township residents have access to public transportation.
Continue to work with Pace to ensure that the Township Ride in Kane programs provides the best in service.
Continue to be a fiscally responsible steward of the elector's tax dollars.  The Township Supervisor does not have the ability to raise taxes – that can only happen through a ballot referendum.
Continue to listen to all Township Residents.